Our friendly team of dental professionals are knowledgeable, highly trained, and dedicated to helping you and your family achieve healthy smiles! We love welcoming patients of all ages to our office, and we are excited to help you care for your smile and oral health. Please call Adaptive Dental Associates today at 908-847-4498 or visit our office to learn more about quality dental care in Phillipsburg, New Jersey, and to make your appointment with our dentists. We look forward to meeting you soon!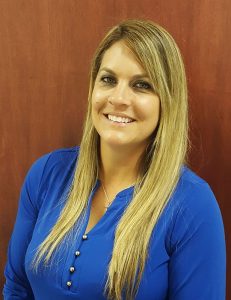 Sarah – Office Manager
Sarah has been the Office Manager since 2003. She has a Bachelor of Science degree from Cedar Crest College. Sarah's main goal is to make sure the office runs smoothly day to day, and to make sure every patient has a great experience at Adaptive Dental. She can also be found doing all the front desk duties during the day. She takes great pride in helping patients with any concerns, whether on the phone or in the office. Sarah is also in charge of creating detailed treatment plans in which she strives to maximize the most out of each patient's insurance benefits. Sarah lives with her husband and 2 children.
---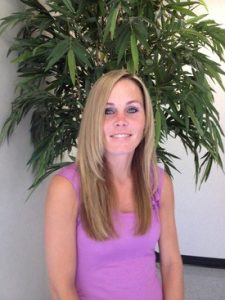 Carrie – Receptionist
Carrie has been a dental receptionist for the past 15 years. She joined Adaptive Dental in 2007 and absolutely loves her job. Becoming a member of this office has been one of the best opportunities. She is blessed to have a wonderful husband of 16 years and three amazing boys. Carrie and her husband love spending time with one another and watching their boys grow.
---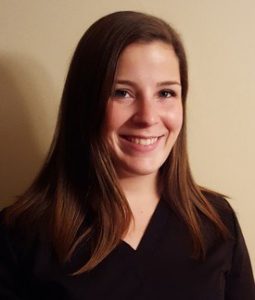 Breanna – Registered Dental Hygienist
Breanna graduated from Northampton Community College in May 2015. Shortly after receiving her dental hygiene license, she began working at Adaptive Dental Associates. She enjoys working with the wide variety of patients seen in our office and helping them achieve optimal oral health. Her favorite activities include spending time with her Yorkies, Skipper and Koda, and eating tacos.
---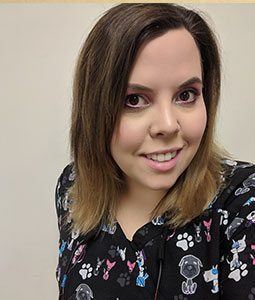 Liz – Registered Dental Hygienist
First becoming a dental assistant, Liz quickly fell in love with the field of dentistry. Deciding to go back to school to further her education, she graduated from Northampton Community College with an associate degree in applied science for dental hygiene. Since starting with Adaptive Dental Associates in June of 2018, she has enjoyed the variety of patients she sees and the experience she gains. When she isn't talking floss, she can be found spending time with her family and her three cats.
---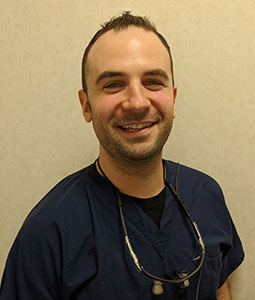 Jason – Registered Dental Hygienist
Jason, born and raised in New Jersey, is a U.S. Army veteran who had the pleasure of serving at Fort Eustis, Virginia; Camp Carroll, South Korea; and Kandahar, Afghanistan. Jason obtained a criminal justice degree before serving the public as a police officer and police officer trainer. He specialized in unarmed self-defense, use of force protocol, and use of intermediate weapons, such as the expandable baton and pepper spray. In 2015, Jason decided that he was ready for a new adventure and began studying dental hygiene at Northampton Community College, graduating and obtaining his license as a registered dental hygienist in August 2018. Jason enjoys getting to know his patients and ensuring that all of his patients have access to quality and effective dental hygiene care.
---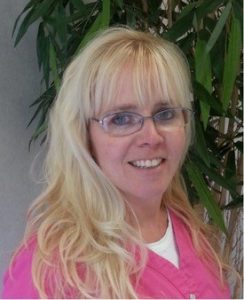 Kelly – Dental Assistant
Kelly is a dental assistant and has been in the dental field for 29 years. She is also a licensed dental radiologist. She received her training at Union County College in Scotch Plains, NJ. Kelly has been married for 20 years and has 3 children and 1 grandchild. She loves to spend her free time outdoors.
---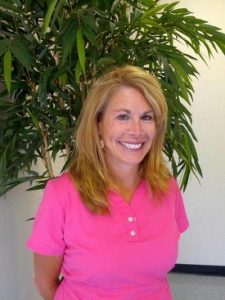 Kim – Dental Assistant
Kim has been a dental assistant for the past 14 years and is also a licensed dental radiologist. Kim received her dental training from WCCC in NJ and has been employed by Adaptive Dental for the past 10 years. She enjoys spending her time outdoors in the summer swimming, boating, and motorcycle riding.
---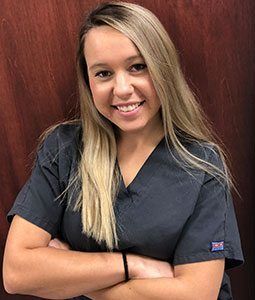 Emily – Dental Assistant
Emily graduated from Warren County Community College in 2015 with an associate degree in liberal arts. She moved on to obtain her certification in dental assisting and her license in dental radiology. Emily loves the beach and spending time with her friends, family, and two dogs.
---